Description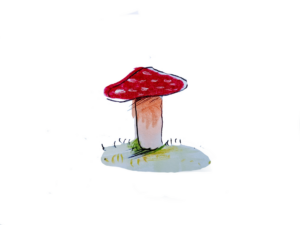 This Art Summer Camp is designed for middle school age kids who love fairies, gnomes and other imaginary creatures. We will use our imaginations, paint, pencils, crayons, fabric, wood pieces, clay and lots of art and craft materials to design fairies, gnomes, and other creatures. We will create fairy houses and fairy gardens.
Day 1
We will talk about our favorite fairies and imaginary creatures, draw images of fairies using pencils, color pencil, markers and watercolors, start making fairy figurines using wood doll pins, fabric, paint, beads and more.
Day 2
We will create n picture of a fairy garden using watercolor pencils and watercolor, talk about various plants and flowers that we would like to have in our fairy gardens, make colorful mushrooms using self drying clay.
Day 3
We will draw our favorite flowers using color pencils, make some gnome figurines using self drying clay and make some paper flowers.
Day 4
We will write haiku poetry about gardens and illustrate them using pencils and watercolors, paint a fairy garden using acrylic paint on canvas and decorate previously made clay figurines.
Day 5
We will design and make fairy gardens using previously made mushrooms, gnomes and paper flower and make garden inspired necklaces.
Please, send your child with packed lunch and a bottle of water.
Drop off and pick up information
We are going to meet daily downtown, at the Gallery 202, at the back entrance, in the alley, located on Kirk Ave, between Glow Fiber and Active Serenity. Please, arrive 15 minutes early, at 10:45pm to drop off your child. I will be waiting outside at the door for all participants until 10:55. At 10:55, we will walk upstairs to the studio to start our daily art projects. If you are late, you can park your car and walk your child upstairs using the front door, near the entrance to 202 Social House at 206 Market Square , SE, 24011. To pick up your child, please arrive at 2pm. I'll be waiting outside by the back door with your child, at the same place as the drop off.
Please, call me if you have any problems finding the Gallery: 559 3034950